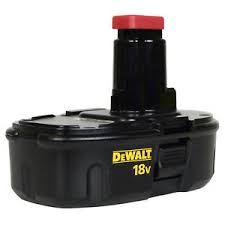 Please note: Battery images are for illustration purposes only.
dewalt 18 volt 4/5 rebuild service 2 amp
Our price:
€55.00
Note: Prices May Vary in-Store
DEWALT BATTERY REBUILD SERVICE 2 AMP NIMH
YOU MUST GIVE US YOUR OLD BATTERY FOR REBUILDING
1 YEAR WARRANTY
4/5 SUB-C CELL 2 AMP NIMH
Fitment List - this battery fits the following:
* Please check this battery matches your current battery size and terminal layout. We don't want to send you the wrong battery!